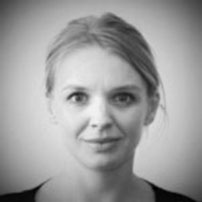 Alexandra Streltsova
Special Counsel
ADD V-CARD

Practice Areas
Dispute resolution and litigation
Insolvency and reconstruction
Alexandra is a Special Counsel with Rydge Evans specialising in dispute resolution, litigation and insolvency. Alexandra has over 12 years' experience in commercial dispute resolution and litigation during which time she has dealt with a wide range of matters acting for and against major Banks and other financial services institutions, and advising corporate and private clients in relation to a broad spectrum of commercial disputes relating to contractual issues, property disputes, claims under the Australian Consumer Law and defended recovery proceedings.
Alexandra previously practised in the Sydney offices of two large Australian firms and she is able to leverage off that large firm training and experience in her work at Rydge Evans.
Alexandra advises insolvency practitioners, individuals and company directors on questions of corporate and personal insolvency law and related issues.
Alexandra has a strong record of obtaining optimal commercial outcomes for clients, particularly in circumstances where there are commercial imperatives to avoid costly formal litigation and resolve disputes in an expeditious and cost effective way.