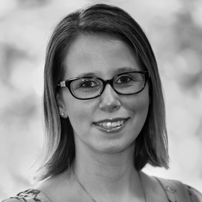 Lauren Absalom
Associate
ADD V-CARD

Expertise
Succession, Trusts and Estate Planning
Leasing, Property & Commercial
Dispute resolution
Superannuation
Lauren is our Associate Lawyer (wills and estates) and has worked in commercial law firms since 2011. Lauren has acquired expertise across the wills and estates, probate and estate administration, and estate planning practice areas. Lauren also has experience in estate litigation, leasing, property law and commercial transactions. After her admission, she worked with a leading firm in the superannuation industry where she gained specialist knowledge in the areas of superannuation law, trust law and stamp duty. She advises private clients (individuals) and financial advisers with respect to estate planning, other estate related matters, superannuation and asset protection structures and issues.
Lauren has completed a Master of Laws at the University of New South Wales with dual specialties in Dispute Resolution and Corporate & Commercial Law. She has been a Member of the NSW Law Society Elder Law, Capacity & Succession committee since January 2018. She is also the Vice Chair of the NSW Young Lawyers Civil Litigation committee, an Associate Member of the Resolution Institute, and on the Executive of the North Metropolitan Regional Law Society. Lauren makes presentations to organisations within the legal profession on wills and estates related topics.
Whilst skilled in traditional dispute resolution strategies and procedure, Lauren seeks opportunities to use innovative thinking to achieve optimal commercial and creative outcomes for her clients. She works with her clients collaboratively to ensure that their individual needs are met.
In October 2020, Lauren was elected a Councillor of the Law Society of NSW for a three year term.