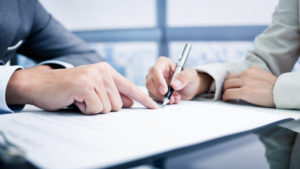 Insolvency & Reconstruction
Our insolvency and reconstruction lawyers act for secured and unsecured creditors, administrators, liquidators and other insolvency practitioners across a range of industry sectors and have advised on a number of high profile and complex insolvencies.  We also advise boards, company directors and shareholders on all aspects of insolvency law.
In addition, we act for individuals and Trustees in personal bankruptcy matters.
We have long-standing relationships with a number of Australia's leading insolvency practitioners and are sought out by our clients for the commercial and strategic approach that we bring to their work.
Our expertise and experience
We have extensive experience in all areas of insolvency and reconstruction including:
Early diagnosis and advice on legal issues affecting solvency
Restructuring and workout solutions for companies in financial distress
The preparation of deeds of company arrangement, schemes of arrangement and other informal arrangements
Acting for administrators, liquidators and receivers on all aspects of their appointments
Acting for secured and unsecured creditors in enforcement and recovery actions
Advising individuals and trustees on personal bankruptcy matters
All forms of insolvency related litigation and dispute resolution.
Representative matters
Acting for the liquidators of an interstate trucking group including an application to the Supreme Court of NSW under s530C of the Corporations Act 2001 for the issuance of warrants and seizure orders for enforcement against directors and related entities
Advising the liquidator of a Sydney hospitality enterprise in respect to disputes with creditors and directors including mediation and insolvent transactions claims
Advising and acting for liquidators appointed to a group of Australian printing companies with respect to set-off claims and insolvent trading
Acting for Receivers & Managers with respect to the liquidation of a government contractor in relation to the sale of significant assets, including intellectual property, and other related transactions and disputes
Advising and acting for various bankruptcy trustees and bankrupt individuals in relation to all aspects of bankruptcy including the realisation of real property, recovery of void transactions, annulments and personal insolvency agreements.