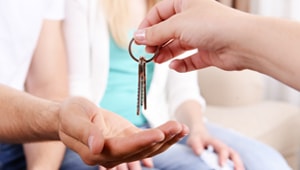 Conveyancing
Our property team act for private and commercial clients in respect to purchases, sales and portfolio management. We specialise in residential and commercial conveyances, complex commercial developments, as well as commercial and retail leasing.
Taking the time to understand your complete legal and conveyancing requirements is our key priority. We ensure that every property transaction is specifically tailored to your personal, business or investment circumstances maximising the value of your real property assets.
Our goal is to achieve a seamless and successful settlement of your property. However, should the need arise, we are able to provide expert legal advice and representation in the efficient resolution of disputes for total peace of mind.
Our expertise and experience
Our licensed conveyancers share over 20 years' experience across real estate, finance and private legal practice. We are PEXA certified and have experience in all areas of conveyancing and property law including:
Contracts for sale of residential and commercial properties
Title searches and registrations
Off the plan transactions for both purchasers and developers
Rural and industrial transactions
Put and call option transactions
Property development and subdivision
Superannuation fund purchases and
Mortgages
Regulatory issues and Government grants
We are experienced in regulatory issues relating to first home owner purchases, related party transfers and stamp duty obligations (including foreign investors). From significant industry experience, we are able to advise in respect to the first home owners buyers scheme, first home owners grant, small business grants as well as specific issues arising from complex property transactions under NSW Property Law.